EWFCCA 'Reach for the STARs' Virtual Conference 2022
"ILLUMINATING CARE: Caring for Our Children, Our Community, and Ourselves" - Carol Garboden Murray, Richard Cohen, and Emma Tempest
Saturday March 12th, 2022 8:30 AM - 3:00 PM (6 STARs Hours)

We would love for you to join us via Zoom from the comfort of your home as Carol Garboden Murray, Richard Cohen, and Emma Tempest present LIVE via ZOOM: "ILLUMINATING CARE: Caring for Our Children, Our Community, and Ourselves"
The 6 hour event (with breaks) includes:
- "ILLUMINATING CARE: Living with an Ethic of Care" (2 hours Professional Development and Leadership)
Presented by: Carol Garboden Murray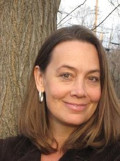 In this provocative KeyNote, Carol will ask us to consider a new teaching and learning paradigm - where we shift from a view of care as weak and soft to revealing care as the strong back bone of our early childhood practice. We will examine how living care as an educational philosophy and as an ethic has the potential to generate reciprocal power so that as we care for others, we receive care, and we learn to care for ourselves. With the 7 Lamps of Care, Carol will shine the light on a new path. Together, we will pioneer a practice of care as education, care as a right, care as bodily, care as an art and a science, and care as what makes us human.
- "Implementing Care: Strengthening Care in Your Early Childhood Setting" (2 hours Interactions)
Presented by: Richard Cohen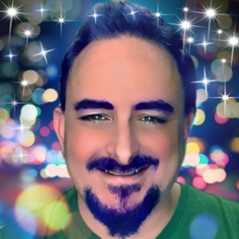 Write down your thoughts and questions during Carol's keynote as Richard will facilitate an open-ended follow-up discussion, answering and helping participants answer each other's questions about how to implement the 7 Lamps of Care in their setting, discussing their challenges, and, together, brainstorming solutions. Then Richard will explore some key aspects of care in greater depth: relationship/community building, co-regulation, facilitation, play, meaningfulness, mindfulness and more.
- "Being Care: Looking Out for Ourselves by Looking In " (2 hours Professional Development and Leadership)
Presented by: Emma Tempest



As caregivers, we often put ourselves last on our to-care list. Emma breaks down why this will never work and why we have to be the ones to fill our own cup before we can help anyone else. We all know this metaphor, but why is it so hard to do in reality? Emma will bust some self-care myths, share methods for how to look inward, and cover five aspects of wellbeing through her SHINE lens. Emma will end this session with laughter yoga, designed to diffuse stress and pain, ease anxiety and shift your energy up!