EWFCCA 'Reach for the STARs' Virtual Conference 2023
Presents Heather Bernt-Santy, M.A. Ed. (That Early Childhood Nerd)
Saturday March 11th, 2023 8:00 AM - 3:00 PM (6 STARs Hours)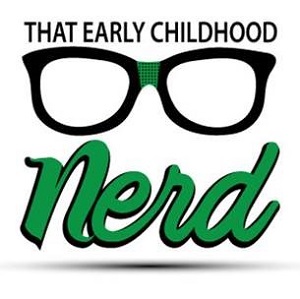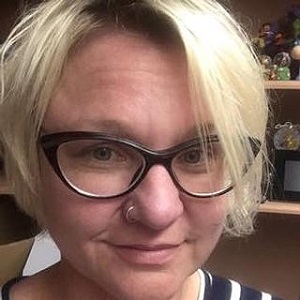 We would love for you to join us via Zoom from the comfort of your home as Heather Bernt-Santy, M.A. Ed. presents LIVE via ZOOM
The 6 hour event (with breaks) includes:
- "A New Lens for Viewing Difficult Behaviors" (2 hours Child Growth and Development)

Are you ready to elevate your understanding and approach to children's behavior? Join us as we explore the complexities of discipline, guidance, punishment and misbehavior. We'll examine the underlying assumptions and beliefs that shape our responses, and discover new ways to understand and value each child as an individual with unique developmental variations, experiences, strengths, interests, abilities, challenges, approaches to learning, and the capacity to make choices.
This training will be a journey of discovery and self-exploration as we learn to better understand and demonstrate positive, caring and supportive relationships and interactions as the foundation of early childhood educators' work with young children. We'll also explore the ethical and professional guidelines of the early childhood field and how to uphold them in our daily practice. Don't miss this opportunity to revolutionize your understanding and approach to children's behavior, and become a more effective and compassionate early childhood educator.
- "Quit Tattling on Children" (2 hours Families and Community Partnerships)

Join us on an exciting journey as we explore ways to enhance our care partnerships with families through meaningful conversations about behavior. We'll delve into the importance of these conversations and examine our responsibility as caregivers and educators. Together, we'll discover how to collaborate with families as partners in the development and learning of young children, through building respectful and reciprocal relationships and engagement. You'll learn how to utilize professional communication skills, including technology-mediated strategies, to effectively support young children's learning and development, and how to work with families and colleagues in a cohesive way. We'll even delve into the power of reflective and intentional practice, and how to make it a habit in our daily work with young children and as members of the early childhood profession. Don't miss this opportunity to take your caregiving to the next level!
- "Using Schema Play Theory as Advocacy" (1 hour Professional Development & Leadership + 1 hour Child Growth and Development)

Join us for an exciting journey as we explore the groundbreaking work of Chris Athey on schemas in children's play. This session will be your gateway to understanding the 8 most common play schemas, common barriers to play pedagogy, and how to use this theory to advocate for children's right to play. Not only will you gain a deeper understanding of play and child development, but you will also learn how to identify and involve yourself in this theory and serve as an informed advocate for young children, families, and the profession.
This training is not just about gaining knowledge but also about taking action, you'll engage in continuous, collaborative learning to inform your practice and modify your teaching practices by applying, expanding, integrating, and updating your content knowledge in the disciplines, your knowledge of curriculum content resources, and your pedagogical content knowledge